Have you ever walked into your office full of life, energy and ready to conquer; suddenly, you are smacked in the face by an unpleasant smell. You feel nauseated and your eyes become watery. Maybe you feel off for a few hours.
Don't worry, it is not food poisoning or a lousy morning coffee. it is just the side effect of chemical cleaning (don't blame the cleaning lady).
According to U.S. Poison Control Centers, chemicals in cleaners are responsible for 11% of lethal exposures reported in the U.S.
When we buy products like soap, oven cleaners, softeners, polishes, bleaching and specialized cleaners for glass and bathrooms, we expose ourselves to dangerous chemicals. We are at risk of headaches, sneezing, watery eyes, and skin, nose and respiratory irritation.
In cases of prolonged exposure to more dangerous cleaning chemicals like ammonia and chlorine, the person is at risk of asthma, cancer or hormonal problems.
The effect on the environment is just as damaging. Certain cleaning chemicals can even contribute to air pollution.
We bought these products to sanitize our offices and home. Ironically, they are "sanitizing" health away.

To end this unhealthy cleaning practice, it is paramount we change our cleaning tool kit to a more natural and environmentally friendly one.
Why? They are easy to make. Many can be made in less than 10 minutes. Most importantly, they are just as effective as the harmful chemical cleaners we purchase, if not better.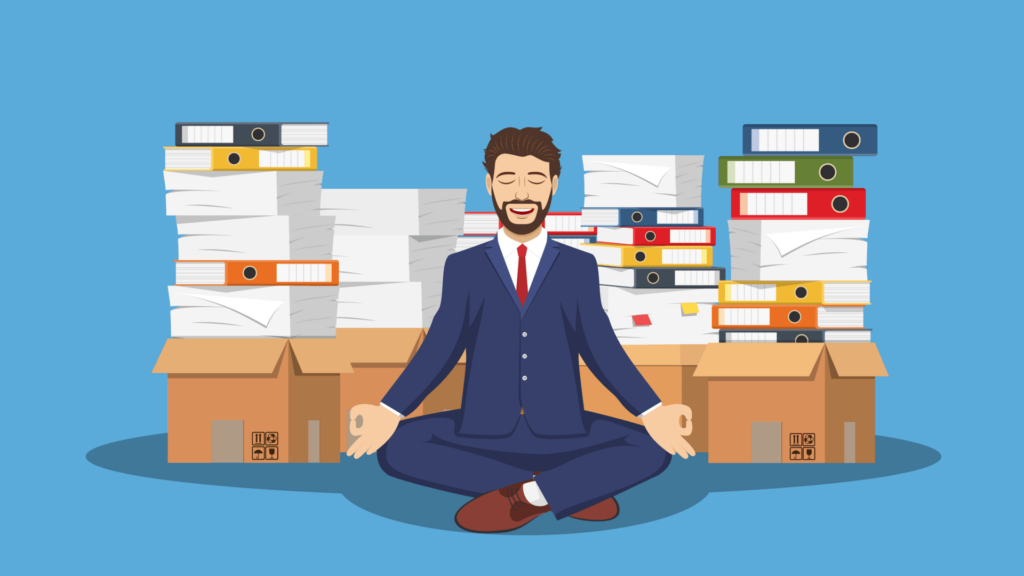 Three Eco-Friendly Ways to Clean Your Office
1. VINEGAR SOLUTION
Vinegar is considered the ultimate eco-friendly office cleaner. Vinegar is acidic. Because of its acidic properties, it deters the growth of bacteria and inhibits mold from forming. It can also remove the gluey left-over of stickers. It is a deodorizer and grease remover.

How to make a vinegar solution
There are different varieties of vinegar solution out there. The following are ingredients needed to prepare a vinegar solution:
Spray bottle
1/2 cup white vinegar
1/2 cup water
10 drops of lemon oil
10 drops of lavender oil
(If you don't have lemon or lavender oil, that's okay, the vinegar and water solution works well on its own.)
Instructions
Insert a funnel into the opening of the spray bottle. Pour the water into the spray bottle until it is 50% full. Pour in 1/2 cup of white vinegar into the spray bottle. Add 10 drops of lavender oil and 10 drops of lemon oil. Close up the spray bottle. Shake vigorously before use.
For best results, let it infuse well before use. Give it three days to infuse and shake every day.
Best surfaces for the vinegar solution
Glass and mirrors
The vinegar solution is perfect for cleaning glass and mirrors. All you have to do is moisten the window using the vinegar solution and clean. Make sure you dampen the squeegee before you apply it to the window.
Remember, clean when there is no direct sun on the window. Don't forget to rinse and dry the window frame to avoid damage.
In addition, if streaks are blurring the view from the glass, it is not the fault of the cleaning person nor the vinegar solution. It is caused by remnants of commercial cleaning solution on the glass.
To remove the streak and ensure a squeaky clean window, use the above vinegar solution with a microfiber cloth or paper towels. The goal is to make sure the wipe is lint-free.
Wood floors and tile
If you think this vinegar solution can only be used on glass and mirrors, you thought wrong. Wood floors and tile like porcelain can be thoroughly scrubbed with a combination of vinegar and water.
2. BAKING SODA SOLUTION
The baking soda solution comes in different varieties of formula to clean certain surfaces. To clean stubborn grout, baking soda is a perfect choice.

How to make a baking soda solution
Sponge
A cup of warm water
1/2 cup of baking soda
A spray bottle.
Instructions
Insert a funnel into the opening of the bottle. Pour a cup of water into the spray bottle and a ½ cup of baking soda into the bottle. Shake well before application.
Baking soda is also a good choice to clean the office pantry or kitchen. It is perfect to polish stainless steel hand basin and appliances. All you need is your baking soda solution, spray it on the surface and wipe.
To clean kitchen counters, appliances, and the inside of your fridge, all you need is to pour the above solution on a clean sponge and wipe thoroughly.

Baking soda and tea tree oil
When baking soda is combined with tea tree oil it does a great job removing mold and mildew. The ingredients are:
Instructions
Pour the 3 cups of water and the tea tree oil into a spray bottle. Shake vigorously. Spray the mold areas comprehensively. Wait 24 hours for it to sink in. once the 24 hours elapses, pour ½ of the baking soda into a bowl. Sprinkling the prior solution on it until a gluey like paste takes shape. Apply to the moldy surface using a clean scrubber.

Baking soda and liquid castile soap
Baking soda and liquid castile soap can be used to sterilize. It is also used to soften up your grout. This is an important multi-purpose natural cleaning solution you can use to clean many parts of your office.

Ingredients
½ teaspoon of liquid castile soap
2 cups of water
1 tablespoon of baking soda
2 tablespoon of lemon juice. (Recipe courtesy of Linda Cobb)

Instructions
Pour all the ingredient into a spray bottle. Shake vigorously before use. Sprinkle on the surface and clean with a microfiber cloth.
3. Essential Oil Cleanser
The essential oil cleanser is a multi-purpose eco-friendly office cleaner. It is perfect for hardwood floors, tiles and basins. It can be applied to all surfaces except glass.

Ingredients
¾ cup water
¼ cup rubbing alcohol
5 to 10 drops peppermint, lemon, or orange essential oil.
1 squirt natural dish soap. (Recipe courtesy of Linda Cobb)

Instructions
Pour all the ingredient into a spray a bottle and shake vigorously before use. Spray on the intended surface. Use a microfiber cloth to clean the surface.

When it comes to cleaning the office and home, natural cleaning products are just as effective as chemical cleaning products. Plus, they don't harm the environment or your health. They are an eco-friendly office cleaning solution that also serves to benefit your well-being.